OLGA presents
LISTENING FOR THE BIRDS - ten collaborative etchings by John Pule and Gregory O'Brien
4 - 13 December 2015


Over the past five years, John Pule and Gregory O'Brien have worked on a series of collaborative etchings which are at once a conversation about, and a meditation upon, the South Pacific. The images in this exhibition were inspired by time they spent on Raoul Island, Tongatapu, Rapanui (Easter Island) and in Chile.



Images of the etchings will be viewable here.
The etchings were etched on zinc plates then editioned by master-printer Michael Kempson at Cicada Press, University of New South Wales, Sydney.
Poems by Gregory O'Brien

​Whale Years - Poems from Across the Pacific

for Phil Dadson -

South West Pacific

Ocean-sound, what is it
you listen for?


L'Esperance

Anchorstone, sea urchin
waterlogged instrument, tunes
a shrimp whistles.


Rekohu/Chatham Island

If there is
a moon
it is carved into
a dark tree. If
there is
a tree. But
there is always
an ocean.


Orange supply, Raoul Island

Bird rattle of
a cyclone-tossed greenness
ever-decreasing orchard.


Tongatapu

Your eyes were canoes, your brows
outriggers, your hair a wind-tossed
palm, and your bones
an ocean-polished whiteness.


Orongo, Rapa Nui

Easy on the oar
Steady the sail
Hold the thought
Let go the hand


Easter Fracture Zone

In the book of the ocean each wave
is recorded, but the lives of men are left
where they lie.


Pulmeria rubra, Tongatapu (a frangipani for Alec Finlay)

aFter
spRing
cAme
aN
anGular
musIc
Piano
Accordianist
fiNgering
everythIng



Quintay, Chile

Everything I heard or
did not hear: the ocean
peeled back, wave by
wave, sigh of a once
whale-laden ocean.


Tongatapu

An ocean never dropped
a fish. The day's first lesson--
'A Quality Education for Now
& Eternity'—at the Ocean of Light
School, Nuku'alofa.
~

Just beyond a billboard advertising
Rising Sun Beer
uncertainly, dawn flickers.


Hanga Roa, Rapa Nui

It is written. The chickens
of this island
laid only blue and green
eggs. It is written
a large wave came for them.
It is written.


Kermadec

Vast continent of
every tilted or rolling
thing—eyes and teeth
of implausible fish, stars
and planets on their
undersea orbits.


Southern Pacific Ocean

Arms and legs of
the plundered sea, for whom is it
you dance?


Rekohu

HIGH SEA LOW

LAND LOW SEA

HIGH LAND LOW



Raoul

Ghost shark, anvil,
kite

starboard, wind-
ward, my childhood

on Raoul Island
sustain me.


Pest eradication programme, Tuhua

With the last rats and mice
and the drinkers offloaded
at South East Bay
the Cruising Club buried, conveniently
in a landslip
all we now count on:
the numbered days of the numberless
wasps of Mayor Island.



In advance of an oil slick, Bay of Plenty

Light and colour are
we are told
collisions. How then
in the absence of both,
mid-night, mid-ocean
the MV Rena on course
for Astrolabe Reef?


Oneraki Beach, Raoul Island

Unbreaking rocks
Broken sea

Unbroken sea
Breaking rocks


Waiheke Island Water Supply

On lancewood and five finger
twiggy coprosma
and lemonwood, rain

and the memory of
rain and the persistence
of all that is not rain

but upon which
rain falls.



Sunrise, Mayor Island

Obsidian fish
glittering
in its red bucket.


Isla Negra, Chile

Telescope tree
what do you see?
Hummingbird
what have you heard?


Obsidian Headland, South East Bay

When the tin hull strikes
the glass headland
the island rings
like a bell. And the boat, also
perfectly pitched.


Westerly over Te Whanga Lagoon, Rekohu

Great tongue, speak
now or forever
enfold us

in ribbonwood and matapo

indigenous flower
forget me not
forsake me now.


Off Mayor Island

A school of kahawai
the educated eye's
encylopediae.



Kermadec Trench

Were there words
to inscribe
in this blueness

lines for the placation
of a storm god
delirious mathematics

of the deep, every
living thing with which
the ocean is awash.



Quintay, Chile

Mariners can read the ocean
as you would a book, each wave
the upturned corner of a page.



Pitch

In the fallen nikau forest, a tui
in two halves, two halves
of a song, sung.


Tuhua

wave-sharpened
headland, headland-
sharpened wave



Te Whanga Lagoon

STILL ECHOING
ECHOING STILL
STILL ECHOING
ECHOING STILL
STILL ECHOING
ECHOING STILL
STILL ECHOING
ECHOING STILL
STILL ECHOING
ECHOING STILL
STILL ECHOING
ECHOING STILL


Star of Bengal Bank

Everything overheard
or lost from
hearing: song of

coral palm and
one-eyed urchin, chapter
and verse of

the Isaiah-fish, bird-
burrowed sea
in which we dive down

and are retrieved. That
which light enters so
as never to leave.


Oneraki Beach, Raoul Island

I was raised by rocks, but not
as one of them. Upended
by storms, I was raised
by nikau palms, but I was never
one of them. I was raised by waves--
the waves talking, always talking
to themselves, always listening--
and raised as one of them


South East Pacific

Ocean-sound, what is it
you listen for?



Poems by John Pule
RAPANUI

i

Neruda called you the Separate Rose.

I remember his poems to describe
the saddest part of your body;
your hair was a petal of red
and your eyes petals of blue
and your mouth green as the isla de pascua.

He found that a stone
crushed the first handshake
between agitated locals and nervous visitors;
guns fell from foreign hands
and solitude followed sooner than expected.
You could not comprehend the new fragrance
that men brought to your attention
in the night when the bible was at its brightest

so you fled to the insides of a volcano
and, learning why your land, your gods
were cut up, heads strewn around, buried, smashed faces,
could not find what you were desperate for: a heart.

ii

Te Pito o te henua

If this is the pito, where is the ure?
Where is the manava? Where is the ulu?
Where is the tau lima, tau hue, and where is the atevili?


On Land ( Tonga ) for Karlo Mila

Our motel in Mau afa
is situated opposite the fish market
every morning I eat fat juicy kina

every morning the sun
wants to over shadow what the moon
showed me

every morning I
lift my feet up to make
sure im not standing in the sea

that I haven't brought
back from the Kermadecs spilt plasma,
or nutrients from the bluest clouds

mixed with the soil of a different country
I feel the white cells
gurgling in the bone marrow

of another land: all the nations
of Polynesia is connected by sea
and never by the idea of the American lake
never, never, never, never

below my balcony
is a family spreading a
huge ngatu on the lawn

every night I feel the blood
of ancient sediments
spreading through out the islands

carried by winds, storms
and in the hearts of emigrants
who only wanted to follow

the pathways of the first great
Polynesian explorers
wanting simply to go elsewhere


Tomorrow We Leave-Raoul island

tomorrow we leave
this island

a tree was planted on my tongue

it grew to encompass
my entire world

I ate a cloud

I ate an ant
I had an
aversion

to eating bats
because
the pea'a

is a rat
on the bodies
of men

who eventually
took flight
with the wings
that belonged to the bat

who was deceived
who was lied to
by the rat

to loan its wings
and never came back
so the pea'a is

about embellishment
of truth
of deceit
between the bat and the rat
and who can tell the best bullshit story


Island Song ( For HELAVA )

The moon is not a shark
the sky is not a mountain
and that hibiscus is not an ant
and that door is not a bird

the cloud is definitely not a ladder
the road is a simple petal
and that leaf is really a cup
and that bread is a guitar

so let us pray that dream
is really about your hair
and that happy room in your eyes

is only your hands
releasing tui into a sack of wheat
to become one beautiful ocean


Canto Pia - Liku


It was here at Pia that I lived for two years.
Two mango trees were planted at the same time.
Tasted my first talo, saw my first sun, got a whiff of cars
and the dispenser of foreign goods like postcards from
that country I will eventually draw my inspiration from.

I must have ate the soil as well, as my poetry
was born inside of me about then. I knew
I had birds lingering around my mouth
and my eyes, same as Tagaloa's, knew the salt
of swimming in a mother's stomach.

Born in the afternoon during a hurricane, behind
the minister's house, in view of the crooked path of blighted
hymns that found my ears attuned more to the sea,

I will never know where my father hid my pito,
nor could my mother remember as she nearly died to
push out the bones of what a poet should be.


Pito-Liku


If you were born
at the same time as my mother's birth

and you weighed the same as
the Tuaki, its wings already in the Lalolagi,

in your cavity I will
install constellations

and my feet takes root
as a way to prolong my stay

to gaze upon you
my small and wild pito


Hawaiki Birds - Niue


some are leaving and some are dying
orchestral memory of wings to Hawaiki and back again

this is where I shared my first language with the sea
bones of sharks scattered around the fekakai tree

what you were born with jumped onto the next cloud
to watch the dreams of my tongue expire

my passport issued at the same time as the first light bulb
piercing the air just as the beautiful Hina lulls

to sleep the sea that you must eventually step into
across the windows of churches painted blue

in the sky we will not recognize your mouth
the compass & the perfect flight south



Great World- Raoul Island

I kneel before the sea
bow to drink
nutrients at the first gulp
instantly I knew my genealogy

the sea is an enormous giant in my blood

to stand in the sea long enough
with stones as anchor

the transfer of salt into my veins

oxygen from the citrus trees
that want to fuel my life

The sun opens the heart
and the moon closes it

Polynesia is the great Va


My Life

When I try to sleep, my tongue walks away with
the ants. I taste their sugar.
I try to leave with the sun.

I wanted the glow from your eyes to show the way
but the moon said: Im not the sun.

I make a last attempt to dig through my ribs
to find avian cells in my lungs.
If I could find wings in my left ventricles
I'd lift a war-torn country to heaven.

Helpless to alleviate
the rising saliva of misfortune
I try to eat the remains of a hospital.

What if there was that one god out there
to look at my maps and say:
I know where you are?

Could I then wait for the sea
to soak my tired hands

tired of holding you
tired of waiting
exhausted



Above the Pacific Ocean towards Niue, 8/4/2015

over the pacific ocean
over the small clouds
the blueness of air
my feet already rooted
the soil still in my finger nails
the vegetation already in my mouth
the rocks in my arteries
pathways cleared at my birth
kafika as a spine
at the coast I eventually go
as I wait for the sun
as my other name is spelt with insects
long ribbons of sweetness
stories that wait for my time
return to the first time of my life



Aotearoa
The sun will never find my hair
all the birds ever wanted was to eat my tongue
I lost my arms in the Spring-time
let me lift this siale to that cloud
an angel can determine its colour

you may bury your eyes in this earth
you may let me paint your mouth green
you may let me walk to heaven
a country that is a small saliva

I'm a sad juvenescent road
I want to speak only the truth
that ships of Polynesians

all broken at the spine
all issued with photographs of paradise
all walking into Tamaki Makau Rau



Powered by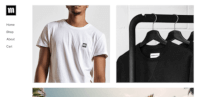 Create your own unique website with customizable templates.